Geer Pharmacy Announcement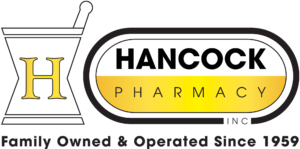 August 16, 2022
To Geer Pharmacy Patients and Healthcare Partners,
Today we are announcing an exciting new partnership with Hancock Pharmacy.    Hancock Pharmacy is a well-known Pharmacy provider serving senior living communities, nursing homes, and the retail market in central CT.
The on-campus pharmacy location is NOT going away, and you can continue to place your orders and pick up your medication at Geer as usual.  The transition to Hancock Pharmacy for filling your prescriptions/orders we will be gradual, and we will keep you informed as it progresses.  Please be patient as we work to create new systems to make this transition a success.
As this new partnership evolves, we will send out periodic notices. Our goal is to make sure these improvements are seamless to you.  Some of the future benefits of this change could include:
Longer hours of operation, including weekends
Expanded service into the retail market, even MA and NY
Delivery service
Medical equipment sales (wheelchairs, walkers, etc.)
As Hancock Pharmacy is integrated onto the Geer Campus you will begin to see the packaging of your medication change and you will probably have questions.  Rest assured that you can continue to call the Geer pharmacy at 860-824-3822 and speak with a pharmacist here at any time.
Thank you for your trust and we can't wait to share with you all the exciting new benefits of using Hancock Pharmacy services at Geer!  Hancock's Pharmacy Meriden Connecticut (hancockpharmacy.com)
Kevin O'Connell, CEO