Geer Physical Therapy starts Virtual Visits!
Geer Outpatient Physical Therapy is thrilled to announce the beginning of Virtual PT visits!
Effective immediately, Geer PT is approved to provide physical therapy services remotely. We can provide both evaluation and treatments for new and existing patients.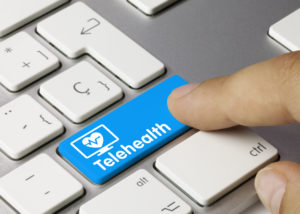 Visits can be conducted either over the phone or using your computer to see and hear your therapist. All our systems are secure and HIPAA compliant.
Even better – there are NO COPAYS – so, why wait schedule your appointment and start feeling better today!
You may either call or email to schedule your virtual appointment. Once you talk with your therapist, they will work with you on how best to provide your therapy. Call (860) 824-3820 or email a Physical Therapist Directly
Mike Mangini PT, DPT, OCS, CMP  at mmangini@geercares.org
James O'Brien MSPT, OCS, CSCS at jobrien@geercares.org
Ken Dempsey at kdempsey@geercares.org