Medicare Lecture
Understanding changes to your
Medicare Advantage Plans for 2024
Held at Geer Lodge on Thursday, October 26th at 2:00 pm
Join us for an informational discussion designed to help you understand the changes to your 2024 Medicare Advantage plan and how the changes may apply to you.
Through the discussion Mindy will make it easier for people to get the information they need to make informed decisions about their Medicare Advantage coverage and get the most out of the plan they are enrolled in.
At the meeting Mindy Foran will share information on the following topics:
Learn how Medicare works

What you can do during Medicare Annual Enrollment

Annual Notice of Change

The different types of Medicare Advantage Plans and how to determine what coverage is right for you.

Medicare Savings Program Income Guidelines
Attendees will have the opportunity to ask questions and how to find coverage that meets their health and financial needs.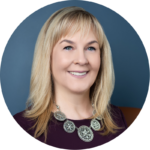 PRESENTED BY:MINDY FORAN
Mindy is a local licensed insurance agent who concentrates on helping people with their Medicare insurance plans. She is a lifelong resident of Litchfield County. Her passion has always been to help people when making life changing decisions.